Islay Whisky Cask Aged
50g (1.76 oz)
Ingredients
73% Cacao beans, cane sugar
Story
Single Malt Islay meets Ancient Nacional
Flavor Profile
Peat smoke, caramel, honey, sea grass
Dietary Information & Allergens

*Dairy Free, Gluten Free, Vegan *Manufactured at a Kosher certified facility *Produced in a factory where milk, peanuts, and tree nuts are handled.
Sustainability and Certifications

Our cacao comes from non-certified organic farms. We personally know each of the farmers and their farms and conduct several monitoring visits per year to ensure no synthetic or chemical inputs are used.

To'ak pays cacao growers the highest farmgate prices of any chocolate company in the continent: 3-9x more than the Fair Trade price. Read more in our Transparency Report.

Your purchase supports our work in regenerative agriculture and heirloom cacao conservation.

Cacao sourced from Piedra de Plata is certified Heirloom Cacao by HCP Fund.

Satisfaction Gaurantee

We are confident you'll love our chocolate as much as we do. Please contact us if, for any reason, you're not completely satisfied.

Our guarantee covers any reasonable dissatisfaction with the product and damage or loss in transit. The guarantee is valid for 30 days from the date of purchase, providing you have proof of purchase and a photo of any reported damage.

To make a claim, please complete this form. You can also contact us by phone, email, or chat should you have any questions about a claim.

Please note that gift cards are non-refundable.
Free Shipping and Insurance

Like with all of our earthy chocolate, we aim to ship your chocolate with the utmost care, ensuring it arrives quickly and in perfect condition.
Same-day shipping cut-off is 7am Mountain Time (Mon-Wed during warm weather and Mon-Fri during cooler weather)


* We ship worldwide with FedEx, UPS, or USPS
* Your order may be held and shipped Mon-Wed if your shipping route or destination is experiencing hot weather
* During warm weather, we ship with insulation and ice packs
* We offer a satisfaction guarantee and cover damage or loss in transit

Further details and a list of countries we cannot ship to can be found in our extensive FAQs
Sweet with Hints of Peat Smoke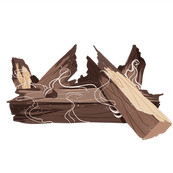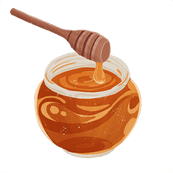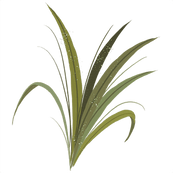 Islay Whisky Cask Aged
Flavor Profile
Nose: Lightly peated, sea air with soft flowers.
Palate: Caramelized fruit, honey, touch of peat smoke, savory sea grass.
Finish: Smooth and seductively unorthodox.
Flavor Wheel: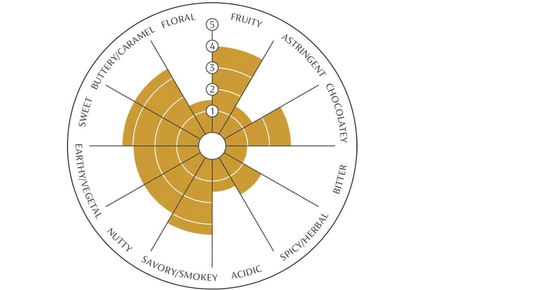 Cacao's Story
Single Malt Islay meets Ancient Nacional
To'ak's softest and most subtle expression of Ecuadorian dark chocolate is aged for three years in a single malt whisky cask from the famed Laphroaig distillery in Islay, one of the most iconic whiskies in the world.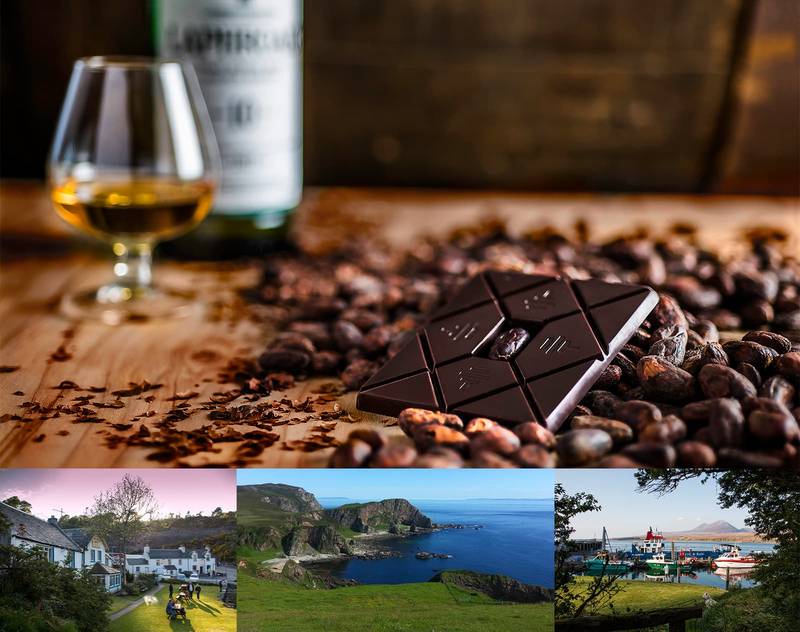 To'ak's softest and most subtle expression of Ecuadorian dark chocolate is aged for three years in a single malt whisky cask from the famed Laphroaig distillery in Islay, one of the most iconic whiskies in the world.
Islay Whisky Cask Aged
Single Malt Islay meets Ancient Nacional
To'ak's co-founders are also unabashed devotees of whisky—especially the peaty single malts of Islay (pronounced "eye-luh"). Islay is a small island off the coast of Scotland and is considered home to the world's most charismatic whisky. In the words of the Master of Malt, "Islay whiskies are among Scotland's most powerful, thunderous drams. Often with plenty of peat and smoke, brine and medicinal flavours…of all the whisky regions of Scotland, Islay has attained a truly iconic status."
After much effort, we were fortunate to source a barrel from Laphroaig, which is one of our all-time favorite distilleries. With 200 years of history on Islay, Laphroaig is famous among whisky connoisseurs for being on the far edge of the peaty spectrum, and it is rightfully celebrated for its highly distinctive flavor.
When the New York Times assembled a tasting panel of top food and restaurant critics for a blind tasting contest of 20 different single malt whiskies from Islay, Laphroaig 10 Year was crowned the winner. Eric Asimov, who served as one of the judges on the panel, wrote, "It was one of the smokiest of the group yet one of the subtlest and most complex as well, with all of the rich medicinal, waxy, savory and saline flavors that people associate with Islay, butwith an underlying sweetness." Famously, Laphroaig is also Prince Charles's favorite whisky. He awarded the distillery his Royal Warrant in 1994.
The source of the much-desired smokiness in Laphroaig and other Islay single malts is peat, which is decomposed organic plant matter that has been compressed in the ground for thousands of years. In this way, it's kind of like young coal. Peat is more plentiful than wood in Islay, and so this is what people burned for heat during previous centuries. In whisky production, it's burned underneath the malted barley to stop germination. Smoke from the burned peat makes its way into the grain and remains impregnated in the whisky.
Another hallmark feature of Islay single malts is salinity. The Master of Malt writes that Islay is also known for "seaweedy, kelp-rich whiskies. This is often attributed to the terroir. The Islay distilleries possess a relative close proximity with the sea. The sea spray is said to whip across the warehouses, the salty air penetrates the barrels and flavours the maturing whisky."
The unique flavor characteristics from land and sea in Islay have lent themselves to our chocolate in a surprisingly seductive way. Prior to insertion into the Laphroaig cask, our Rain Harvest 2015 "Light" edition (73% cacao) was considered To'ak's softest and most subtle expression of dark chocolate, characterized by smooth caramel and delicate fruit notes. After its multi-year residence in the cask, a new chocolate has emerged. It is our most critically-acclaimed edition thus far.
2015 Weather Chart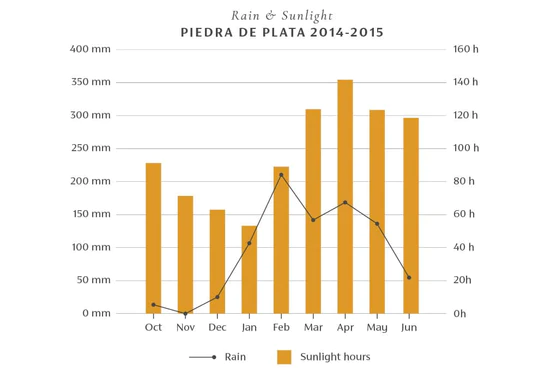 Pairs well with...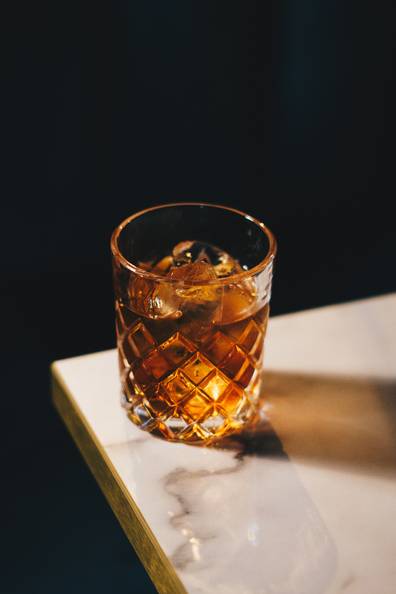 Whisky
Peaty Scotch single malts (Laphroaig)
Unpeated Scotch
Irish whisky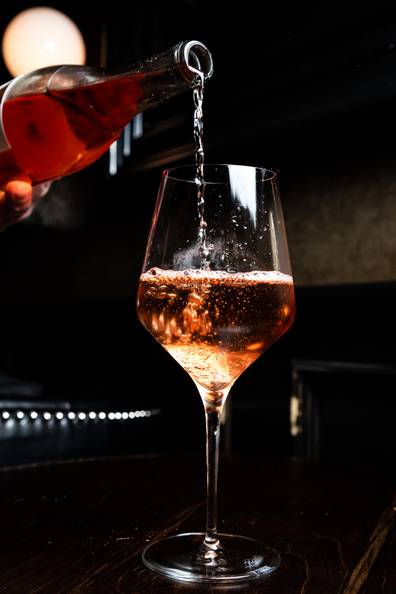 Wines
Sweet fortified wines (Port, PX sherry)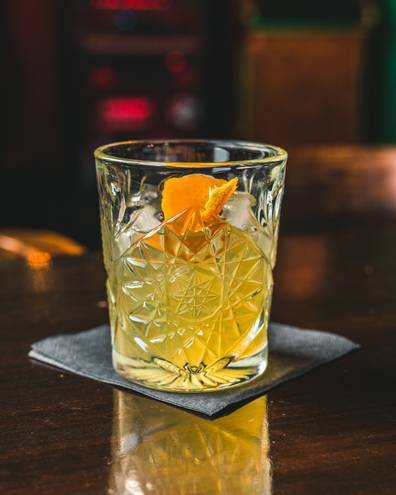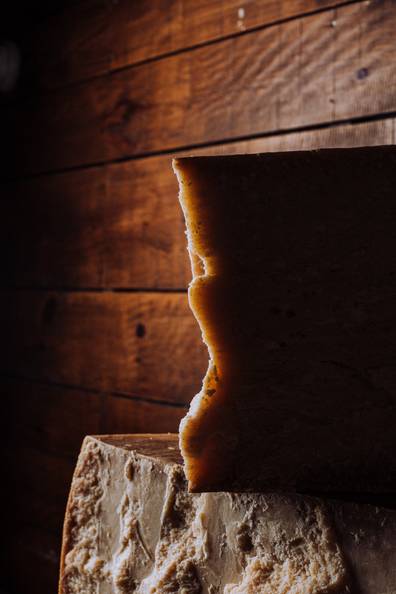 Cheese
Gouda
Manchego
Brie
Crottin de Chavignol
Comté
You may also love...
Our Brand Promises